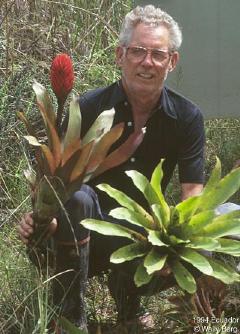 "I would like to dedicate this webpage to all the many friends from all over the world who have visited our 'Berg Cage'.
It not only gave us a chance to share our love of bromeliads, but now I have a chance to share the many pictures I have taken of bromeliads in habitat and all the interesting countries I had an opportunity to visit."

Hope you enjoy them.
Wally Berg